Local Attractions
Worcester Racecourse - Worcester
Join us for National Hunt racing at one of Britain's oldest racecourses, where racing has been taking place on the banks of the River Severn since 1718. The Racecourse is situated at Pitchcroft, close to the heart of Worcester, one of the fastest growing cities in Europe. The fixture list covers 20 National Hunt meetings from April to November. We also offer a great opportunity to enjoy Corporate Hospitality in scenic surroundings, with the chance to back a winner whilst enjoying this thoroughbred package. The Club Members admission badge gives you full access to all public areas of the course, plus exclusive use of the Members' Lounge Bar on the first floor of the Grandstand and the Severn Viewing Restaurant on the top floor.
Witley Court - Great Witley
Witley court was once one of the most magnificent stately homes in the country. Though gutted by fire in 1938 its ruins are still spectacular, and are being lovingly restored by English heritage. The Parish Church, which is attached to the ruins, survived the fire, and so visitors can still enjoy the magnificent paintings. These have been described as the Sistine chapel of the north, and will take your breath away. The fountains, which were an integral part of the landscaped gardens, are also being restored. The largest fountain, representing Perseus and Andromeda, once shot water 120 feet upwards.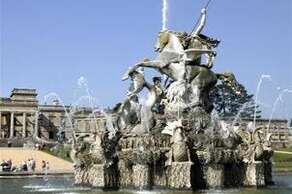 A HERITAGE OF LOCAL NOTABLES
If you fancy a literary or musical pilgrimage, Buttermilk Bed &Breakfast is the perfect base.
Edward Elgar- Full of Pomp and circumstance was born just outside Worcester.

Edward Elgar was born in Lower Broadheath and is buried in Little Malvern. Peter Mark Roget, the author of Roget's Thesaurus, died on holiday in West Malvern in 1869 and is buried in St James' churchyard. Ellis Peters set her historical whodunnits with Brother Cadfael in and around Shrewsbury.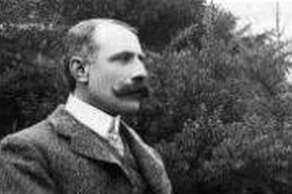 If your musical tastes are more towards rock music, the ashes of John Bonham from Led Zeppelin were interred in Rushock churchyard after his tragic accidental death in 1980. Or, if you're a film buff, J R R Tolkien grew up in Birmingham and based the mill in the Shire (in The Lord of the Rings) on Sarehole Mill, now a museum.